Terminal Fishing Tackle at Middle Mountain Sporting Goods in Elkins, WV
At Middle Mountain Sporting Goods, we carry all the terminal fishing tackle you could possibly need for your next angling adventure. Whether you are trout fishing or spending the day on the lake with your buddies or family we have you covered. It is important to find the right tackle to use with your fishing rod to catch the fish you want. Having the right tackle can help ensure you catch that big fish you have been dreaming about. We carry the following terminal fishing tackle in our store:
Bobbers and Floats from Drennan, Sheffield, Blackbird, Raven, Bloodline and Eagle Claw
Hooks from Daiichi, Mustad, Gamakatsu, Raven, Blood Run, and Eagle Claw
Jigheads from Gamakatsu, Trout Magnet, Berkley, Eagle Claw and many more
Rigs and Harnesses from Eagle Claw, Yum, and Gamakatsu
Sinkers from Blackbird Shot, Raven, Water Gremlin, Bullet Weights and Eagle Claw
Snaps and Swivels from Berkley, Eagle Claw, and VMC
Fishing Line from Gamakatsu, Frog Hair, Berkley, Spiderwire, Sufix, SOS, Blood Run, Seagur, Drennan, Maxima and more; We also have light line with 2, 3, and 4 pound test.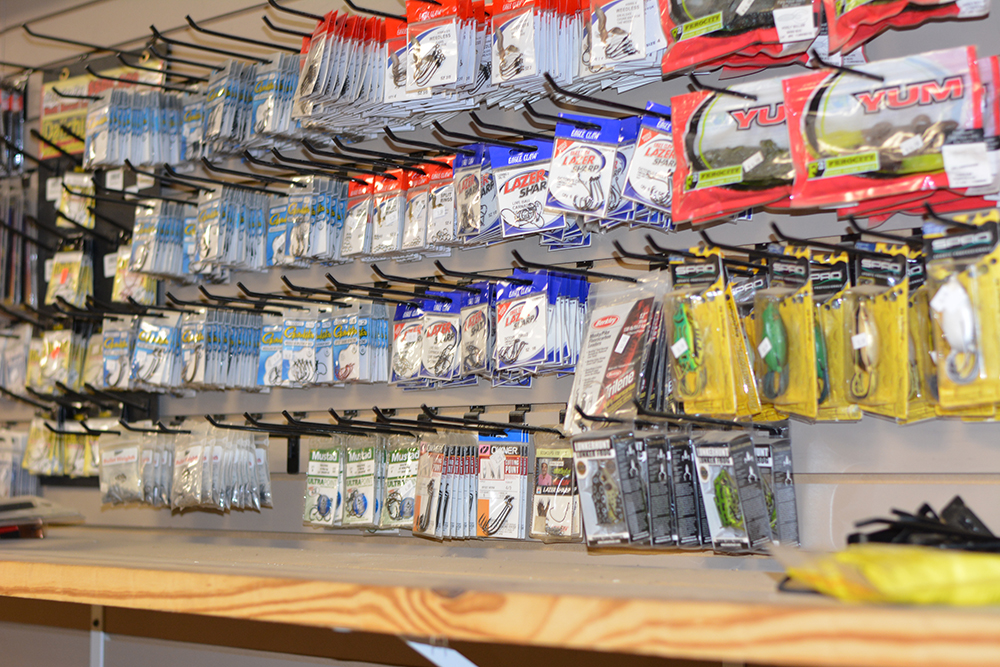 From cold water fishing to warm water fishing, from small fish to large fish, finding the right fishing gear is important. We can help you prepare for your day out hitting the water. Stock up on all your terminal tackle gear and be the envy of all your fishing buddies at Middle Mountain Sporting Goods in Elkins, West Virginia. With our affordable prices and skilled employees we guarantee you won't be shopping anywhere else for your terminal fishing tackle needs.