New and Used Guns at Middle Mountain Sporting Goods in West Virginia
At Middle Mountain Sporting Goods in Elkins, West Virginia we offer a large selection of new and used guns. Whether you need a gun for hunting purposes, personal and home protection, shooting for sport, or a gun collector; we have what you are looking for. We have the experience and dedication to help find the gun that is best suited for you and your needs. Why shop anywhere else? We encourage you to stop in our store and talk to us today.
From deer to coyote to rabbit or squirrel, our firearms can help you field any game from big to small. With our large selection of new and used guns, we will have the right gun you are looking for at a competitive price. When out hunting, it is important to make sure you have the right gun for the game you are hunting. We carry centerfire rifles, rimfire rifles, shotguns, hand guns, and AR style firearms.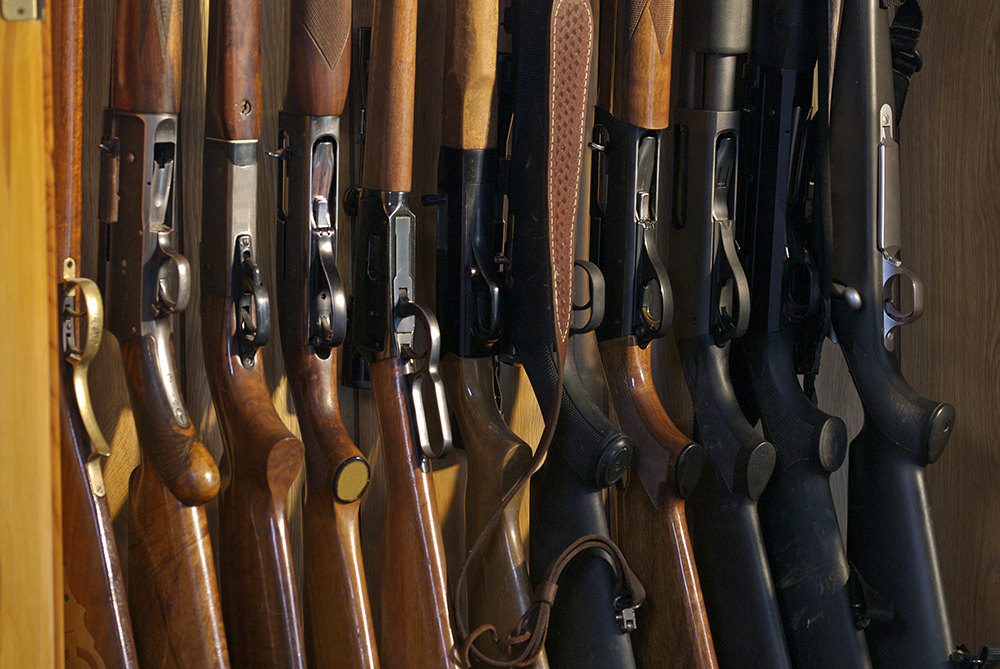 Our list of centerfire rifles include:
BROWNING XBOLT 308
BROWNING BLR 325 WSM
H&R YOUTH 243WIN
MOSSBERG 100 ATR 243
MOSSBERG 100 ATR308
REMINGTON 700 MTN 25.06
REMINGTON 700 7MM MAG
REMINGTON 700 BDL 30.06
REMINGTON 783 270
SAVAGE M11 22.250
2 SAVAGE M11 223
2 SAVAGE 11HOG 308
SAVAGE 11 234 WIN
SAVAGE 111 270
SAVAGE 111 30.06
SAVAGE M11 7MM08
SAVAGE M11 308
SAVAGE 25 LTW 222
SAVAGE AXIS 223
SAVAGE AXIS XP 223
2 SAVAGE AXIS 223 SKULL CAMO
2 SAVAGE AXIS 22.250 SKULL CAMO
SAVAGE M25 22 HORNET
Our list of rimfire rifles include:
HENRY 1TRA 22
2 HENRY H001 22LR
HENRY GOLDEN BOY 22MAG
HENRY GOLDEN BOY LAW ENFORCEMENT 22LR
HENRY MARES LEG 22LSLR
HERITAGE RR22MB6 22LR
HERITAGE RR22MB 22LR 22MAG
KEYSTONE CRICKET 220P 22LR (PINK)
LEGACY M22 22LR
2 MARLIN XT22R 22LR
MOSSBERG 715 T 22LR
2 SAVAGE MARK1 22LR
2 SAVAGE MARKIIF 22LR
SAVAGE 93BTV5 22LR
Our list of shotguns include:
H&R PARDNER 20GA
4 MOSSBERG 500 12GA
2 MOSSBERG 500 T 12GA
MOSSBERG 500 TURKEY THUGS 12GA
MOSSBERG 835 TURKEY 12GA
REMINGTON 870 12GA
REMINGTON 887 12GA
TRISTAR COBRA 12GA
TRISTAR VIPER G2 20GA
Personal protection is extremely important. You need to protect your person, your home, and your property. If you are in the market for a personal firearm Middle Mountain Sporting Goods is the place you want to go. We have a wide variety of firearms to fit those needs. We have an assortment of handguns and AR style firearms. They are perfect for sport shooting as well.
Our list of handguns include:
BERETTA PX4 9MM
BERETTA 92A 9MM
CENTURY M85 PV 5.56
COBRA DERRINGER 380
FNH FN59 9MM
FNH FNS 40-40
GLOCK G19 9MM
2 GLOCK G26 9MM
GLOCK G21 45ACP
GLOCK G23 40SW
GLOCK 627 40
GLOCK G34 9MM
GLOCK MCD G22 40SW
HENRY BIG BOY 357 38 SP
KAHR CW40-40
MASTERPIECE MPA 57551-5.7X28MM
MASTERPIECE MPA 30T 9MM
MASTERPIECE MPA 20T 45ACP
PARA-EXPERT 45ACP
ROCK ISLAND 1911FS TACTICAL 9M
SARSILMAZ-SARK 2 9MM
SMITH & WESSON SOVB 9MM
SMITH & WESSON 637 38SPECIAL
SMITH & WESSON MR SHIELD 40SW
SMITH &WESSON M & P 45 45ACP
SMITH & WESSON BODY GUARD 380
SPRINGFIELD XD 45ACP
SPRINGFIELD XD9 40SW
SPRINGFIELD XDS 45
2 SPRINGFIELD XDS 45ACP
WALTHER PPQ 9MM
WALTHER PPQ M2 9MM
Our list of AR style firearms include:
ARMALITE INC AR30 300WINMAG
2 BUSHMASTER XM15 5.56 223
We encourage all of our customers to use gun safety and to keep all of their firearms locked and stored away from children. For more information we encourage you to give us a call at 304-636-5569 or stop by our store during business hours.